What's the best part about a trip? Of course the journey. And what's the best part of the journey? The road.
This one and maybe a couple of more posts is gonna be about the tour that I took with my classmates. And it was fun.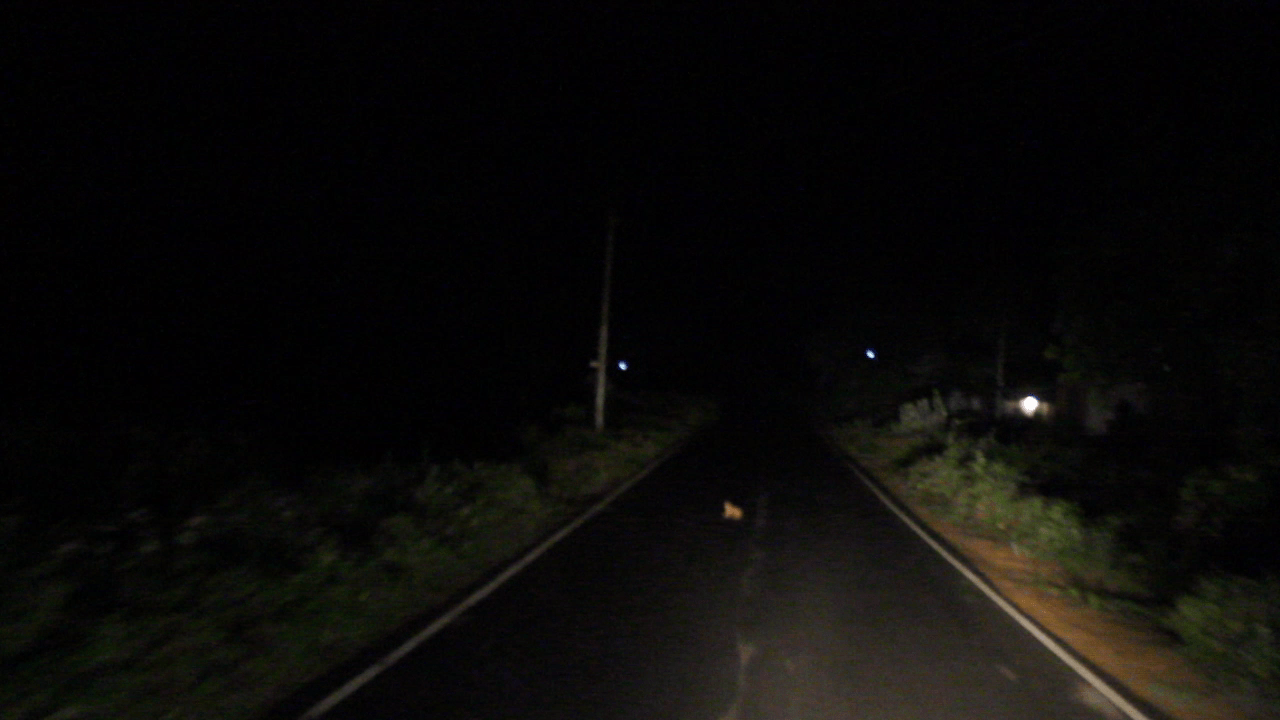 Our Bus, The Black pearl was cutting through the fog on our way to Hogenakkal Falls. You know me, I don't sleep much in buses. All I do is stare out or uh… just stare. 😛 And even though I tried to get some sleep. sleep wasn't coming, stupid sleep. After Salem, the geography began to change. With lots of hairpins and stuff. The black pearl was maneuvering it like the roller coaster. it was so awesome to just watch the road unfolding at 4 AM in-front of the headlights. The journeys are important, more important, the roads, each curve, each bend.
At Hogenakkal, you feel close to nature. In fact, you will experience nature. It's like listening to Loreena Mckennit. Passionate, fluent, and soothing. The river Kaveri marks the border of Tamil Nadu and Karnataka. Food at Hogenekkal mostly includes freshwater fish. Now, why do people go to Hogenekkal? The coracles. The river is pretty rough with a lot of small and large falls. Once you are on the coracle, you should not move. If you do, next thing you will know is deep water. The ride on it takes about 2 and half hours and you have to walk in between the water rides on the coracle. But the best part is when you get to bath in the middle of the river. 😀