Get rid of screens.
That's it. At this time of the millennium, I am pretty sure it would be the hardest decision to take.
A week back, I realized how much depended on and distracted I was with my phone. I was sitting down, reading something and the next second something pops up in my phone. I take it up only to find a stupid meme in a really-not-so-useful whats app group which I don't want to quit simply because I feel like it might offend someone.
The last few weeks were my least productive. I wrote zero new codes. Learned nothing new. And I kept wondering what ate my time up.
Finally, figured out it was my phone and my laptop. So, obviously, I thought of getting rid of it. This is what I did then,
Made a list of the useful services that I use. (Let's call the number of items in the list x )
Made a list of useful services that I will miss if I stopped using it. (Let's call this y )
the worth of my smartphone = x-y
Posted a question in quora
I contemplated.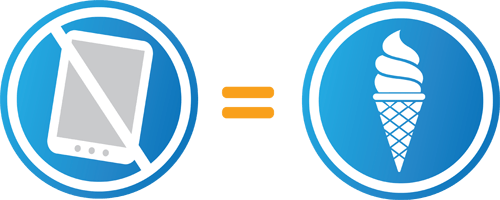 I should say that the question in quora, ( Thinking of getting rid of my smartphone, what do you think? ) was pretty useful. Made me think of things from a lot of perspectives.
On the 18th of April 2015, two days before this post, I hard reset my phone. Kept it aside and borrowed a friend's old phone. It had a resistive touch. All I could do was call. Exactly what I wanted.
Even if people said that it was impossible to live without a smartphone, looks like I'm gonna prove them wrong.
Some of the things they say against it are the following, and this is how I actually look at those points.
"You won't be able to read books or podcasts in your phone" –  I always prefer books which I can hold in my hands. But I do sometimes read some pdf. But, the amount of distraction in my life just because me reading books in my phone at times, is totally not worth it.
"What of your friends? How will you chat with them, without what's app or messenger?"  – That's one of the first reason why I am doing this. I don't want that 5 hour long chats to know about someone. If he/she is my friend, then I would love to call them up or talk to them in person. If you really think that some of my so-called friends might not keep in touch and move away, then, let them. It's always good to have 10 true friends than having a hundred time-wasting-good-for-nothing 'friends' if you can call them that.
"To do lists, Calculations, Keeping track of expenses."  – God gave you a brain, dude. Just use it. My experience? Despite having 138 IQ, which was even surprising for me, I can't remember a 6 digit number! not even a five digit. Not even my second f***king phone number. I thought I was dumb. In Fact, these devices make you dumber and dumber.
"What if you got lost? How will you survive without a google map?" Quite simple, ask around. Most people are helpful. Trust me on this, there is a huge world just 4 inches up from the screen. A huge, vibrant, full of people, experience filled, world. Something that our screens and headphones don't let us see. See, experience, enjoy…. The so-called world holds a lot of things for you. All you need to do is raise your head up, just 4 inches.
Oh and for my laptop, its really hard for me to throw away my Ma'at. Because I am developer and Its just not easy. Although, as the first step to my screen-free life, I formatted my Hard Disk, Got rid of Windows and installed Linux Mint. Much better for a developer. Less entertainment, more learnable stuff.
For the last two days, life was fun, really distraction free… I say you try it. Enjoy life. It's fun.