Disclaimer: This will be the fastest post you will read in here. Its just a summary of what happened to me in 2017. And hopes of what will happen.
2017 was a great year. A lot of things changed, especially for good. It all started with Teezonic Digital Makers getting incorporated as a private limited company and moving out of the Technolodge Muvattupuzha to a rented space in Kochi. It took us days to clean and set up the office. We grew into a 6 member team from a mere 3 in no time. We soon relocated our focus to Video Marketing from Facebook Adverts, Web Development & Google AdWords.
Later, I travelled to Hyderabad, to meet the love of my life in March. Ended up meeting her parents too. It was hard to get back to the airport. From Hyderabad went straight to Bangalore to spend some time with my best friend and 'sister' @AnjaliSugunan. I fired someone for the first time in May. Teezonic went from 5 member team to 2. We badly wanted to change the team & start over. In two months we reseeded to having 7 members.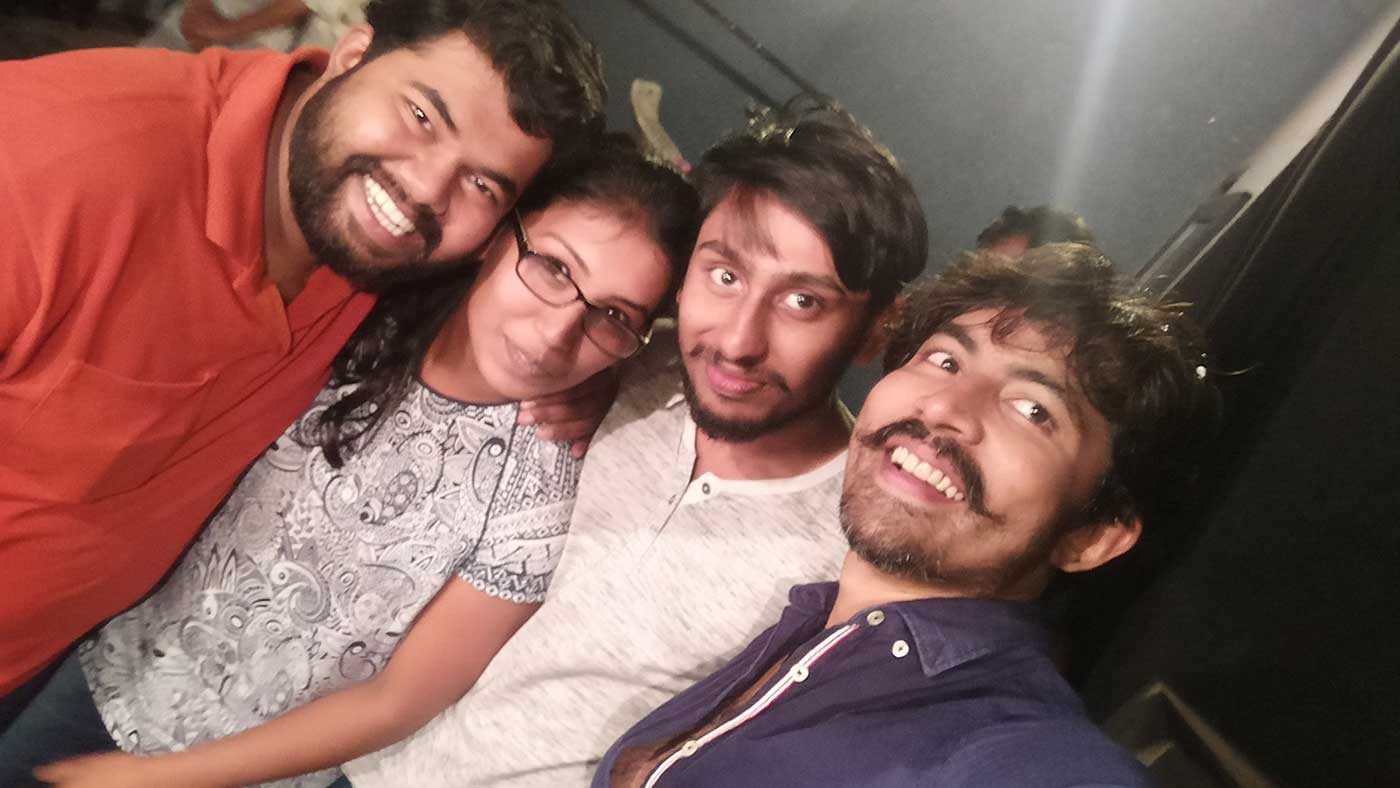 By the time Kochi Metro was inaugurated, two of my friends got married. Other people's marriage scares me. I get a sudden realization that I'm actually growing up too fast. In July, I broke up with the 'love of my life'. Realized distance relationships seldom work. Although I thought August will be the hardest month, it turned out to be September. In fact, in August I did my first proper trek to Kodaikkanal from Munnar. September went uneventfully. October started with a BarCamp Kerala. One night, In November, I ended up cutting down all of my hair. It has grown now but ridiculously slow.
In December, we went for an accidental 500km ride to Valparai and back. We all agreed it was awesome and we should do it more often. We go for a ride every month now. Christmas was as usual with family. Although, I guess growing up really takes away the time off from having too many holidays. 27th Dec was awesome. Dad's & Mom's 25th Wedding Anniversary, which we celebrated at Vagamon. Teezonic organized its biggest party yet, in New Years. While I thought all the good in 2017 was done with, on the New Year's Eve, I asked @neeruz_ out. She said Yes. 😉
It's crazy where a year can take you at times. Apparently, this was a year without regrets. The year in which I realized I'm an adult. Now that's a lot of progress considering my childish mind.
Hope you all had an awesome year too! I would like to listen to you too! So, why don't you leave a comment?